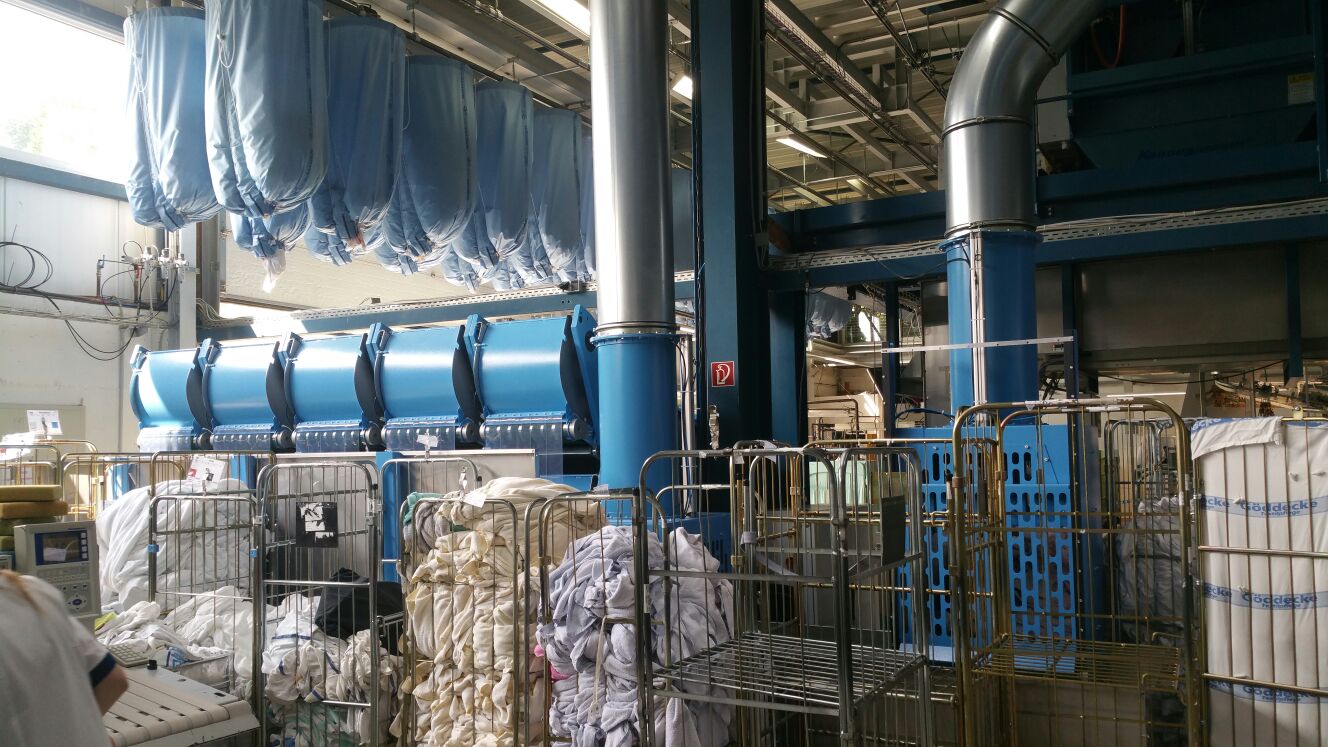 Company
The laundry sector… a dynamic business
DunnMatiek has been developing and manufacturing specially designed top quality suspended conveyors since 1968. And has raised the level of logistical systems. Literally and figuratively. The space-saving overhead rail systems provide efficient and timely management of both soiled and clean laundry. Innovation, ease of use and economics are the leading concepts in the development of our systems.
Dynamic Storage
The DunnMatiek rail system was developed through years of practical experience and knowledge. Creator Arvid Dunnewolt used to own laundries and therefore knows precisely what is needed to be profitable in the laundry sector. The overhead rail systems create considerable savings in terms of space and costs. Valuable floor space is saved by hanging the rail from the ceiling. After all, laundry lying around take up space that could be used for other purposes. The dynamic storage of laundry also provides far reaching benefits. Dynamically storage laundry ensures the efficiency and speed of the process.
Patented
The robust stainless steel DunnMatiek rail system is the only one of its kind in the world. The top quality has led the system to be copied and used by many other companies. The original design however, is the brainchild of Arvid Dunnewolt and is protected by multiple patents.
Curious?
DunnMatiek has set the standard in the laundry sector. Ergonomics, technical progressiveness and clever systems: Become acquainted with our efficient systems and find out what the DunnMatiek top-class team can do for your company. Our cast-iron team can handle full projects.